Our local producers
The Relais 500 de Vienne made the choice to work as much as possible with local producers to offer seasonal cuisine.
---
It was a passion for the earth that united Stéphanie Durand with Denis and Yoann Chardon. Farmers for generations, they favour the quality of their products, rather than the quantity, by practising sustainable agriculture. Due to their common passion, they grow seasonal products and prepare the deliciously tasty vegetables and preserves food that you find in your shopping baskets themselves.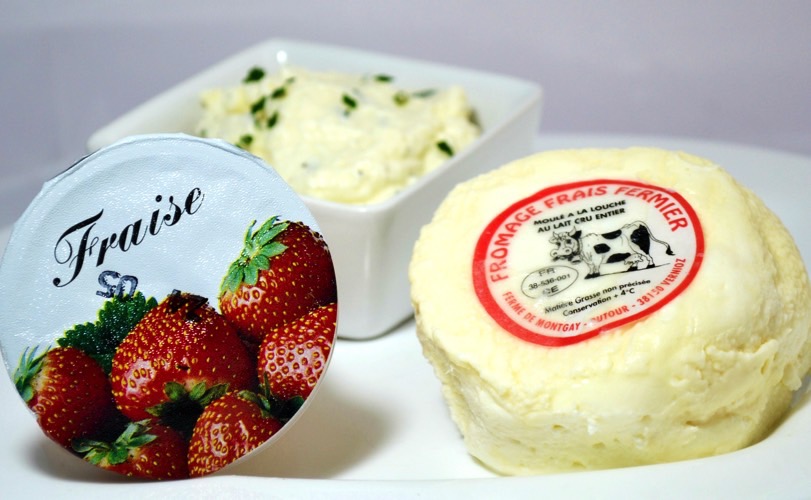 Ferme du Mont Gay
---
They raise 75 beautiful "pies noires" cows. The collected milk is transformed daily on the farm into many traditional products from our region: white cheese curds, refined cheeses, natural fruit yoghurt and specialities (fromage à la grappe, pepper-coated cheese, cheese 'bouchons', etc.).
1370 Route des Revolets
38150 Viernoz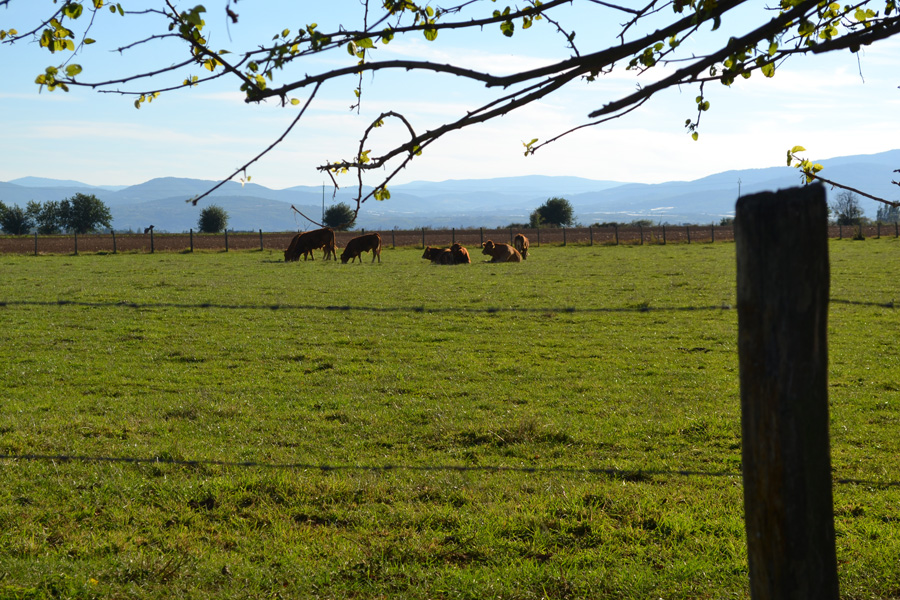 Les délices de Sylvie
---
When she was 38, Sylvie Boulenger decided to start her human-sized honey production following a desire to return to nature.
Managing 115 hives, she strives for a sustainable quality honey production, which she has been successful at creating by promoting the bees' natural cycle and by spending time observing them.
She also produces a saffron crop that is completely harvested by hand. In addition, she creates honey candy, gingerbread, and other products completely prepared with her harvest.
She is a young beekeeper with tasty, high-quality products.
173 rue du stade 38270 Bellegarde de Poussieu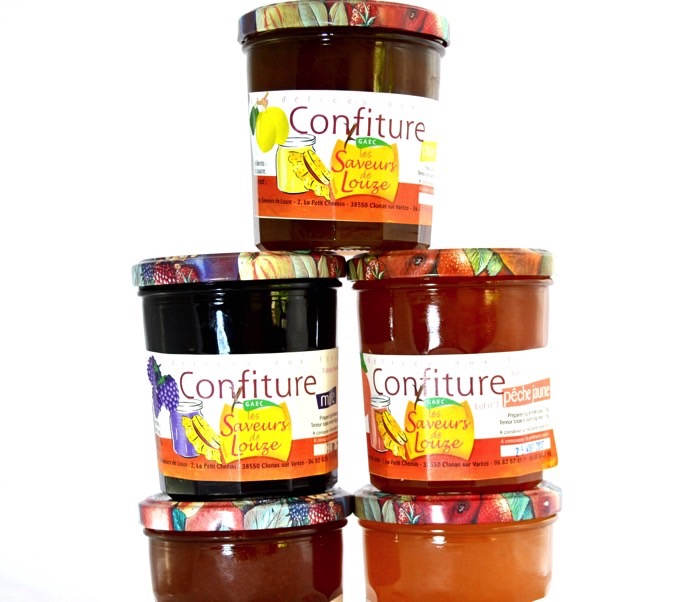 Les Saveurs de Louze
---
Florence Besset, a fruit grower, excels in preparing homemade jams, compotes and fruit in syrup, like our wonderful mothers prepared for us.
A producer of sustainable agriculture, she ensures the preparation of delicious products, but on a small scale. She produces in small quantities in order to ensure that her products are of exceptional quality.
2 Rue du petit chemon
38550 Clonas sur varèzes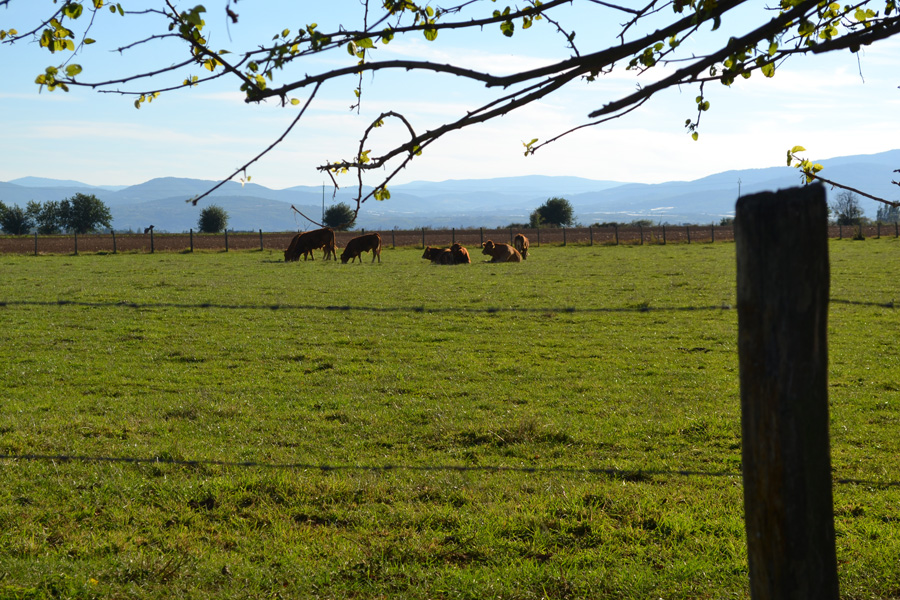 Scea Brun
---
Established 10 years ago at the head of a farm with 500-600 pigs, David Brun is committed to taking care of his animals in every way possible.
He raises them without using antibiotics and even grows the grain used to feed his animals.
Having his own processing lab, he favours charcuterie without any dyes, phosphates and gluten-free, in order to offer high quality meats and charcuterie. His method of meat preparation is a passion that he loves to share with customers.
Sous Cumane
38160 Saint-Sauveur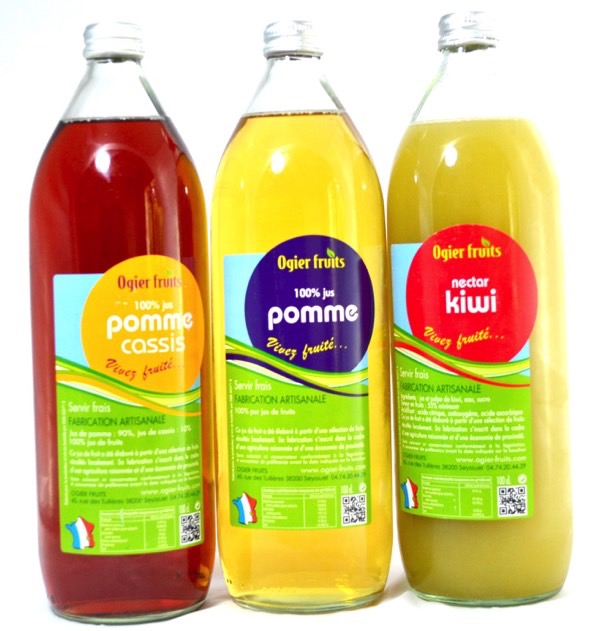 Ogier Fruits
---
Producer of fruit and fruit juices in Seyssuel (38)
An operation that was founded by Jean Louis Ogier, a father who passed on the passion for this profession and respect for nature's rhythm to his son. Today, Nicolas and Jérôme Ogier practice sustainable agriculture by using few treatments and ancient techniques such as "counting" with a spirit of preserving the Earth for future generations.
Only producing seasonal fruits, they offer a range of products prepared with their harvest, such as juices, compotes and fruit in syrup.